12V 150PSI 4WD Air Compressor Pump Portable Kit Dual Cylinder Pressure Pump Tool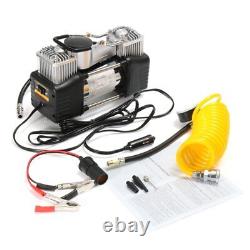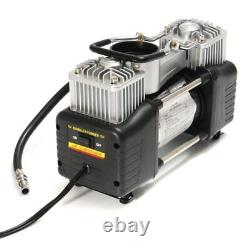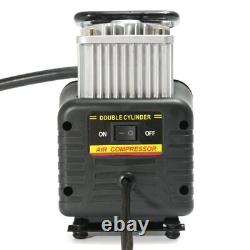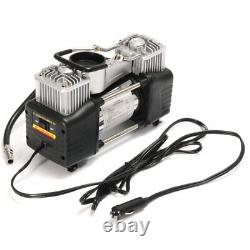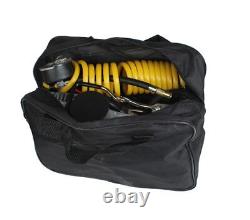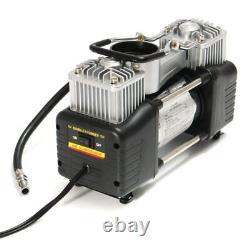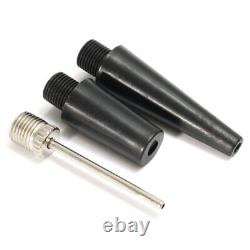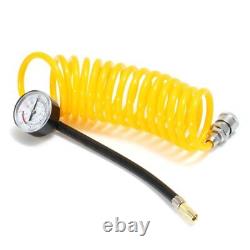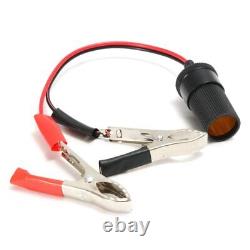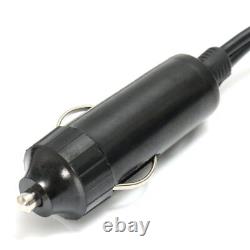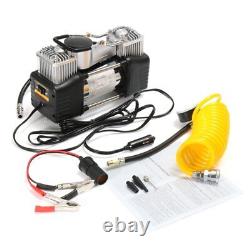 12V Digital Air Compressor, working Pressure up to 150PSI, able to inflates things in minutes! 4WD Tyres from Flat to 40PSI in Only 2-3 Minutes.
Automatic Thermal Safety + Fused Extra Heavy Duty Power Cable. Huge Air Flow Twin Cylinder, light weight and easy to carry. Convenience to put it in trunk of car and not occupy any space. Suitable for any type of tyre or ball, such as tyre of vehicl, autoengines and bicycle, balls, toysand boats, Athletic Balls etc.
The appropriate tyre pressure not only save gas but also ensure the safety of driving. It is good for the emergency needs when you are on highway and countryside road or rush for office on the morning while the tyre low pressure. Duty Cycle(23 C & 100PSI):33%.
Fiow rate-OPSI(13.8 Volts):2.54CFM. Continuity Working Period:15mins /40PSI /24? Size(LWH):24.5x9x14.5cm/9.65x3.54x5.71. This machine is suitable for all 12V car tires, especially 4x4, medium buses, trucks under 2 tons, luxury cars and other larger tires, with large air volume and fast inflation. It is also suitable for motorcycles, bicycles, ball games, rubber boats, beach floating beds, inflatable toys and so on. On the highway, in the wild or at work in the morning, the tire suddenly leaks or the tire is injected, which can be used for first aid. Maintaining the correct tire pressure in the car tires can ensure driving safety and save gasoline. Equipped with a complete set of inflatable nozzles, which can be used to inflate tires, rubber boats, air cushions, inflatable toys, balls and many other purposes. Or, you can choose to get a replacement.
Our goal is to ensure a happy shopping experience with us.