Air Compressor Accessories Kit 1/2 x 100 feet HDPE Aluminum Compressed Air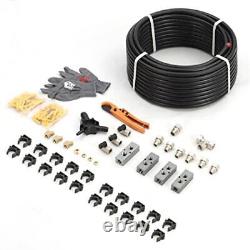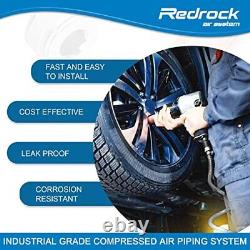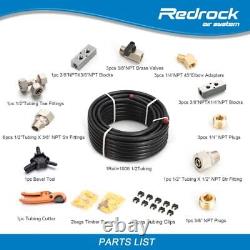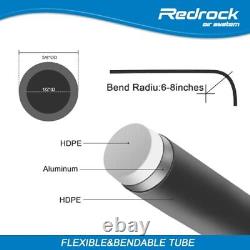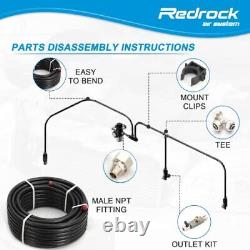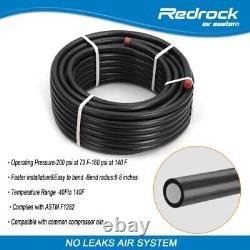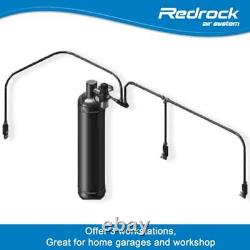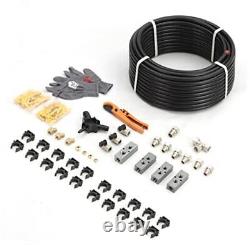 Air Compressor Accessories Kit 1/2 x 100 feet HDPE Aluminum Compressed Air. Air Hose System Leak-proof- We offer a complete leak-proof compressed air supply solution for your shop or a garage, rolling up to 100 ft. Smooth interior walls of our piping rolls will never build upscale or rust. Our compressed air piping System is much more efficient than Iron or PVC piping, and while reliably holding presure, operates at 200 PSI at 73F and 160 PSI AT 140F. Easy To Install- From the moment you start operating our industrial quality air compressor accessories kit you will enjoy its trouble-free safe operations.
But first, you will like the easy installation of our air compressor hose kit. Just have a plan as to the location of the air compressor and w you are going to mount the compressed air outlets, follow the step-by-step instructions we provide, and very soon you will have it seamlessly up and running. Complete Installation Air Hose Kit- air compressor hose kit has all components necessary to complete the installation.
No more pipe cutting, messy threading, or gluing! Easy to cut and terminate.
We provide you with a simple tool to make it effortless. Flexible Bend Hose- What a relief if compared with iron, copper, or PVC piping!
Rolls with fewer joints allow not only faster installation but also make it easy to bend and keep in place. The aluminum lining of our rolls can create rigid but flexible layouts.
The 1/2-inch inside diameter of the pipe has a bend radius of 6-8 inches and can be bent to any shape. With the flexible shop air hose, which can make your operation easier. High Scalability- A perfect solution for shops or garages of any size and layout.