ARB Recovery portable compressor kit CKMP12 & pump up extension hose extras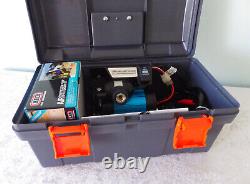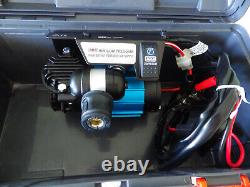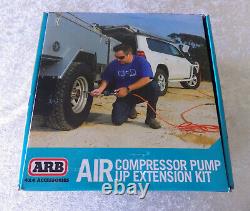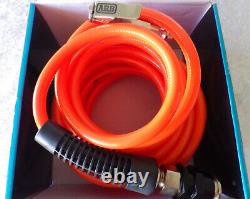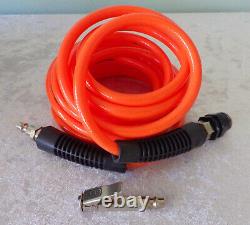 New without tags ARB High Output Portable Air Compressor model CKMP12, with extras. ARB air compressor pump up extension kit, includes 20' orange hose & couplings, part #171301. Engineered to suit any off road adventure, this portable air compressor has been constructed entirely of lightweight, high grade meterials and is mounted in a durable case.
It features a hard anodised cylinder bore and a Teflon impregnated carbon fibre piston seal for reduced friction and maximum trouble free life. Comes with a 6 meter air hose and battery clips.