OPENROAD 12V Off road Air Compressor Kit for Car Tires 150PSI Heavy Duty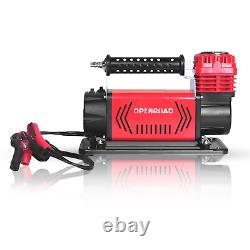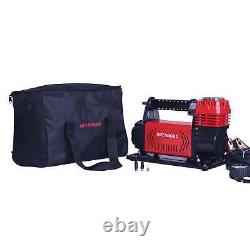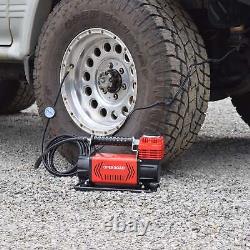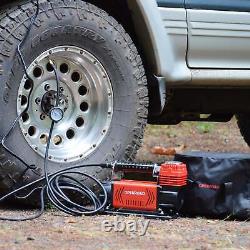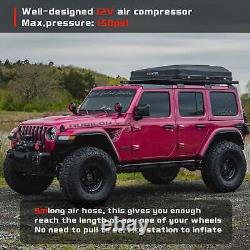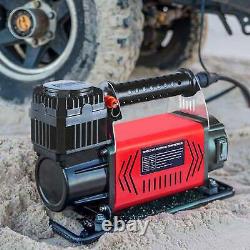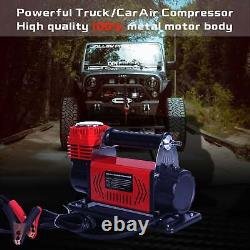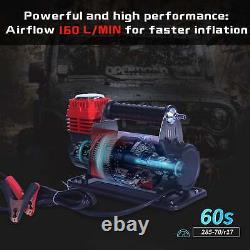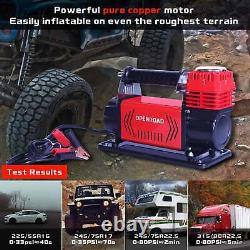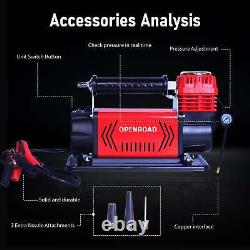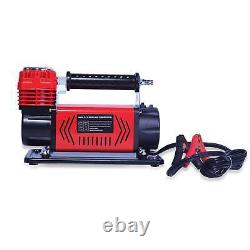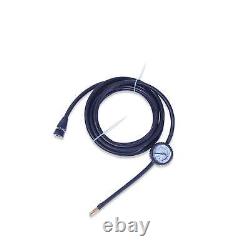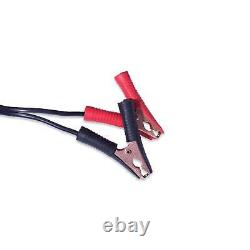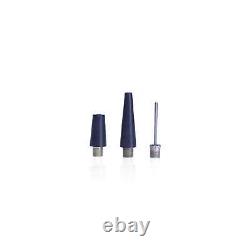 Package 1Air compressor 12.4m of length, with red&black battery clamps 15M PU rubber hose with metal gauge 3inflation adapters included 1handbag. The OPENROAD 12v off-road air compressor has the same specifications as the smittybilt air compressor. Also has a 5.65 CFM (cubic foot per minute) intake, the most powerful compression unit in its class.
When you travel or explore, there are always rocks, rough hills, mud and jungle, and deserts that can challenge your tires and eventually cause them to slip or blow out. So when you are driving in these places, a reliable air compressor is very important. HEAVY-DUTY STRUCTURE INFLATOR: This air compressor surface is made from high-quality metal, comes with a high-performance cylinder.
Not only does it offer a max working pressure of 150 PSI with a generous airflow, meaning it can fully inflate a 35-inch tire to 38 PSI in 5 minutes or less, (And always it depends on the pressure already in the tire). In the wild, you know that if your rig goes against you, help is far away.
Carrying or installing the correct equipment is critical to helping you get home. Portable air compressors, spare tires and tire repair kits are part of your off-road maintenance essentials. Having an air compressor on hand not only allows you to repair or replace your tires when needed, but also allows you to adjust tire pressure to best meet future needs. For example, for some types of terrain, sand, snow, dirt or sharp rocks partially deflating your tires is actually the right idea to improve traction and reduce the risk of punctures. Of course, our air compressor is not only for these purposes, it can also quickly inflate your inflatable kayak, and can also inflate your van, golf cart, etc.
AUTO-THERMAL CUT-OFF SWITCH SYSTEM: Overheat protection shuts off automatically when overloading to protect the motor against damage. Equipped with a oversize foot tray and anti-vibrate rubber feet to avoid tire pump shifting and reduce noise.
Limited to use within DC 12V 25A power supply, can not be used in 24V, 36V, 110V and 220V household appliances unless with a transformer. Do not touch the pump's metal body when the pump is running. Keep the inflating at your sight and attention.